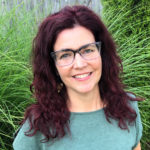 A Word from the Founder, Lisa V. Nelson, JD /Ph.D
I believe an important part of creating sustainable, just, inclusive communities is to empower forward-thinking entrepreneurs and community leaders. At Positive Law LLC, the goal is to provide clients affordable legal and business services, education, and connections to community resources to help ensure successful mission-driven, sustainable enterprises that are good for their workers, their communities, and the planet.
Connecting and creating is what I love to do. Having worked with families, children, businesses, organizations, and community partners for over 25 years as an advocate, attorney, mediator, educator, and community event organizer, I am committed to helping conscientious people get up to inspired, innovative and regenerative enterprises in Northeast Ohio and beyond.
Cooperation, collaboration, and sharing are all tenets of making the world and our individual lives better. Together I believe we can lift one another, share resources, respect one another and the earth, and develop good things in our communities. Together we will thrive and be resilient.
"If you want to go fast, go alone. If you want to go far, go together."

– Author Unknown